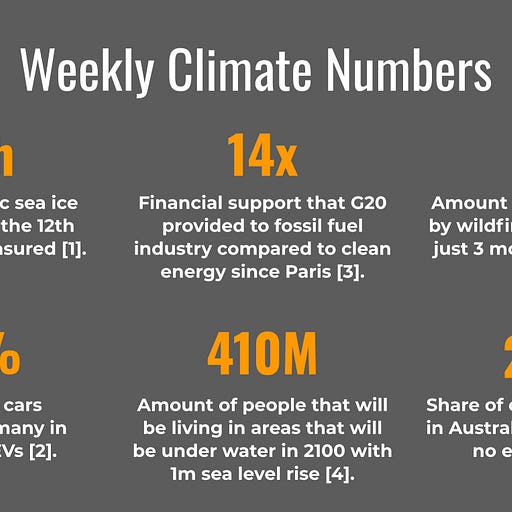 Sep 27, 2021 • 13M
[Sep 20-26 '21] The UN General Assembly
The climate impact of wildfires and what fire weather is, China finally signs the Kigali amendment and a new podcast on fossil fuel propaganda in schools.
This episode is for paid subscribers
Your weekly digest of the most important news for the climate crisis
Welcome to this week's edition of The Weekly Climate 🎉
References: [1], [2], [3], [4], [5] and [6].
Aaaaand we're back. I hope you missed my weekly newsletter. I can tell you though that I really needed to disconnect for a few weeks there. But now I'm back and are hitting the ground running. Here we go!
This episode is for paid subscribers